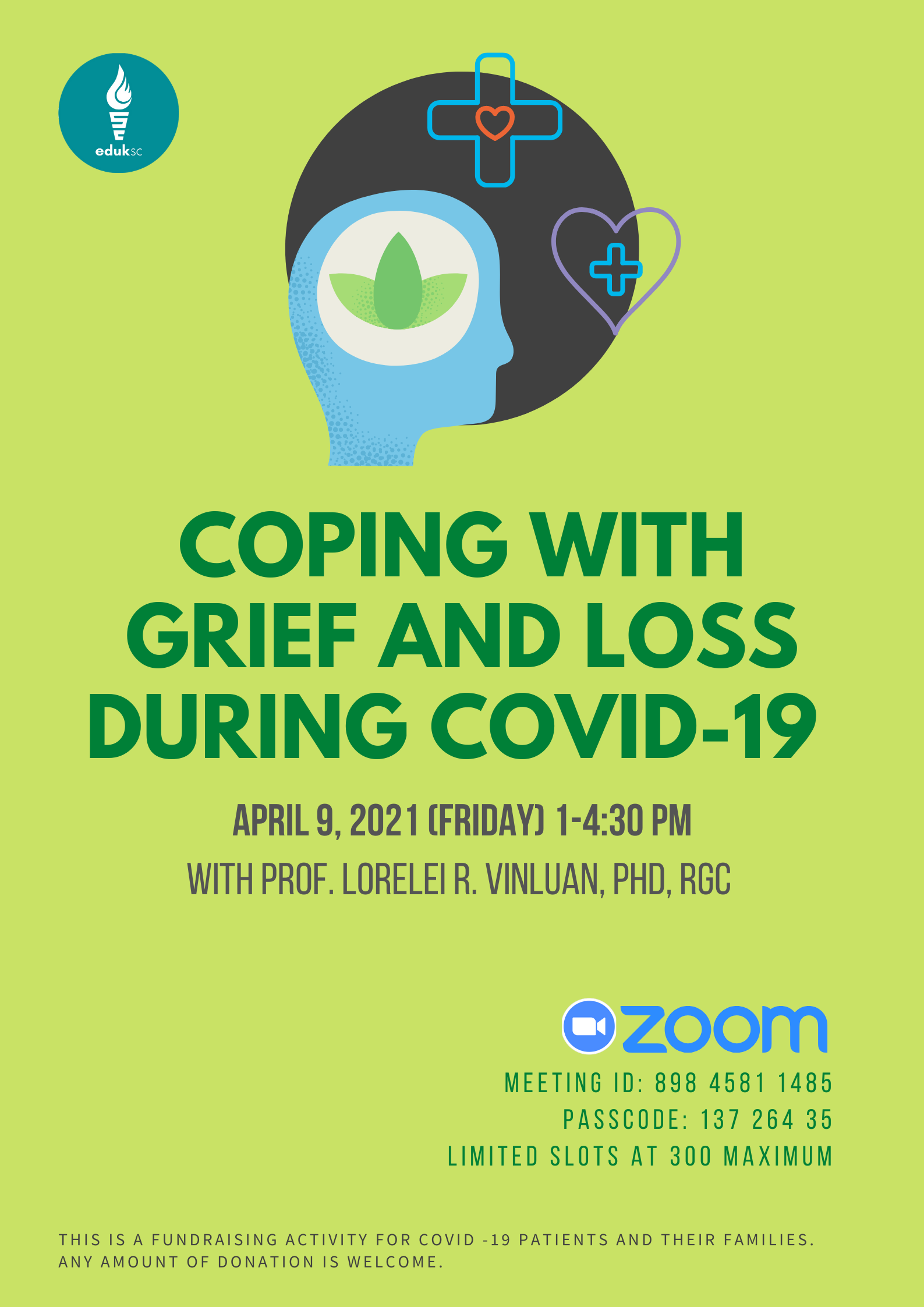 "Join the UP College of Education Student Council and Prof. Lorelei Vinluan in a webinar entitled "Coping With Grief and Loss During COVID-19" on 09 April 2021, Friday, 1pm to 4:30pm!
Only 300 participants (first come, first served) will be allowed to enter the Zoom meeting room during the event, so take note of the date and the following meeting credentials:
Meeting ID: 898 4581 1485
Passcode: 13726435
For those who would like to get notified of the event, kindly accomplish 
https://bit.ly/CopingWithGrief21
. Please note that answering the form does not guarantee a slot.
This is a fundraising activity for COVID-19 patients and their families. Any amount of donation is welcome.
#HelpIsHere
#TugonTayo"