2 March 2016 (Public Conversation) 2-4:30 pm
2/F Seminar Room, Asian Center
Asian Center, UP Diliman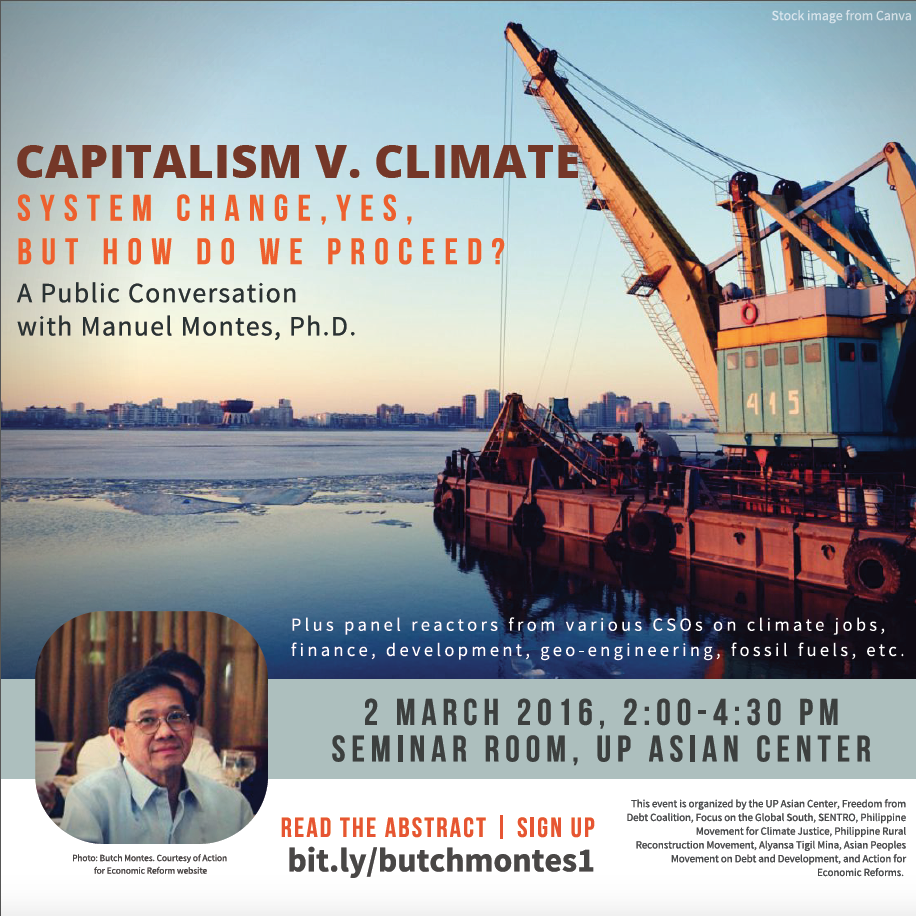 The UP Asian Center, in collaboration with NGOs and civil society organizations, will hold a public conversation, "Capitalism v. Climate: System Change, Yes, But How Do We Proceed?," featuring as lead speaker, Dr. Manuel 'Butch' Montes of the South Centre, Geneva, Switzerland. It will be held on Wednesday, 2 March 2016, 2:00 p.m. to 4:30 p.m., 2/F, Seminar Room, Asian Center, University of the Philippines Diliman. The event is free and open to the public; seating is available on a first-come, first-served basis.