Article for the SDC Seminar-Workshop 2016
Promoting Student Ethical Behavior and Campus Restorative Justice
UP Diliman School of Economics
20-21 July 2016
The Student Disciplinary Council (SDC) of UP Diliman, under the auspices of the Office of the Vice Chancellor for Student Affairs and in partnership with the UP System's Office for Institutional Linkages, is organizing a seminar-workshop in July 2016, where our faculty, students, and university administrators could come together to learn more about ethical behavior and campus restorative justice. Experts would give a seminar on these principles so that our workshop participants might be better able to relate them to their own experiences in handling cases of student misconduct. At the end of the two-day seminar-workshop, participants would be able to identify and contribute key recommendations on how to integrate these principles into UP Diliman's Code of Student Conduct in a more explicit and more operational manner.
Seminar Speakers:
Day 1  20 July 2016 10:30-12:00nn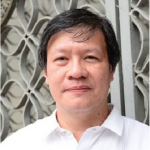 Prof. Ciriaco M. Sayson, Jr.
Chair, Department of Philosophy
University of the Philippines Dliman
Photo Credit: UP College of Social Sciences and Philosophy website
Day 1  20 July 2016 10:30-12:00nn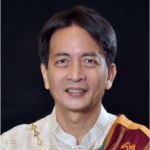 Dr. Michael L. Tan
Chancellor
University of the Philippines Dliman
Topic: "Teaching of Compassion in Higher Education"
Photo Credit: UP Diliman website
Day 2  21 July 2016 8:30am-10:30am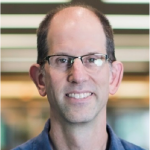 Dr. David R. Karp
Professor of Sociology
and
Director of the Project on Restorative Justice
Skidmore College in Saratoza Springs, New York
Topic: "Campus Restorative Justice"
Photo Credit: Skidmore College website