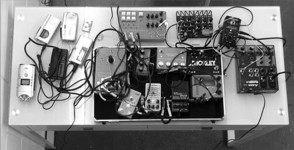 21 March 2017, 2:30 to 4:00 PM, UPCFA Audi
From a relatively small community that have been thriving independently and almost exclusively for at least 25 years, Sound art/ Experimental Music/ Noise have been gaining attention (and support) among art institutions, practitioners and audience in the recent years. Sound art projects and/or experimental music performances can now be seen in mainstream art venues. News and feature articles were likewise have been written.  Despite this, inclusion of sound art/ experimental music / noise in the formal study of art in the Philippines remains elusive.  This art talk is an attempt to bring this particular practice in the academic realm.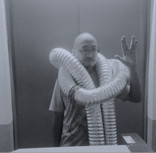 The guest speakers, Tad Ermitano and Jon Romero, belong to the two oldest group/organization of this experimental musicians and sound artists—Children of the Cathode Ray and Elemento.  In addition to sharing their experiences in their respective groups, Tad will also speak about his process in creating sounding machines, while Jon will speak about circuit bending and his current platform, Ruthless. Dayang Yraola will provide a brief background on the history and present situation/s of the practice. She will also moderate the discussion after the two presentations.
This activity is free and open to the public.