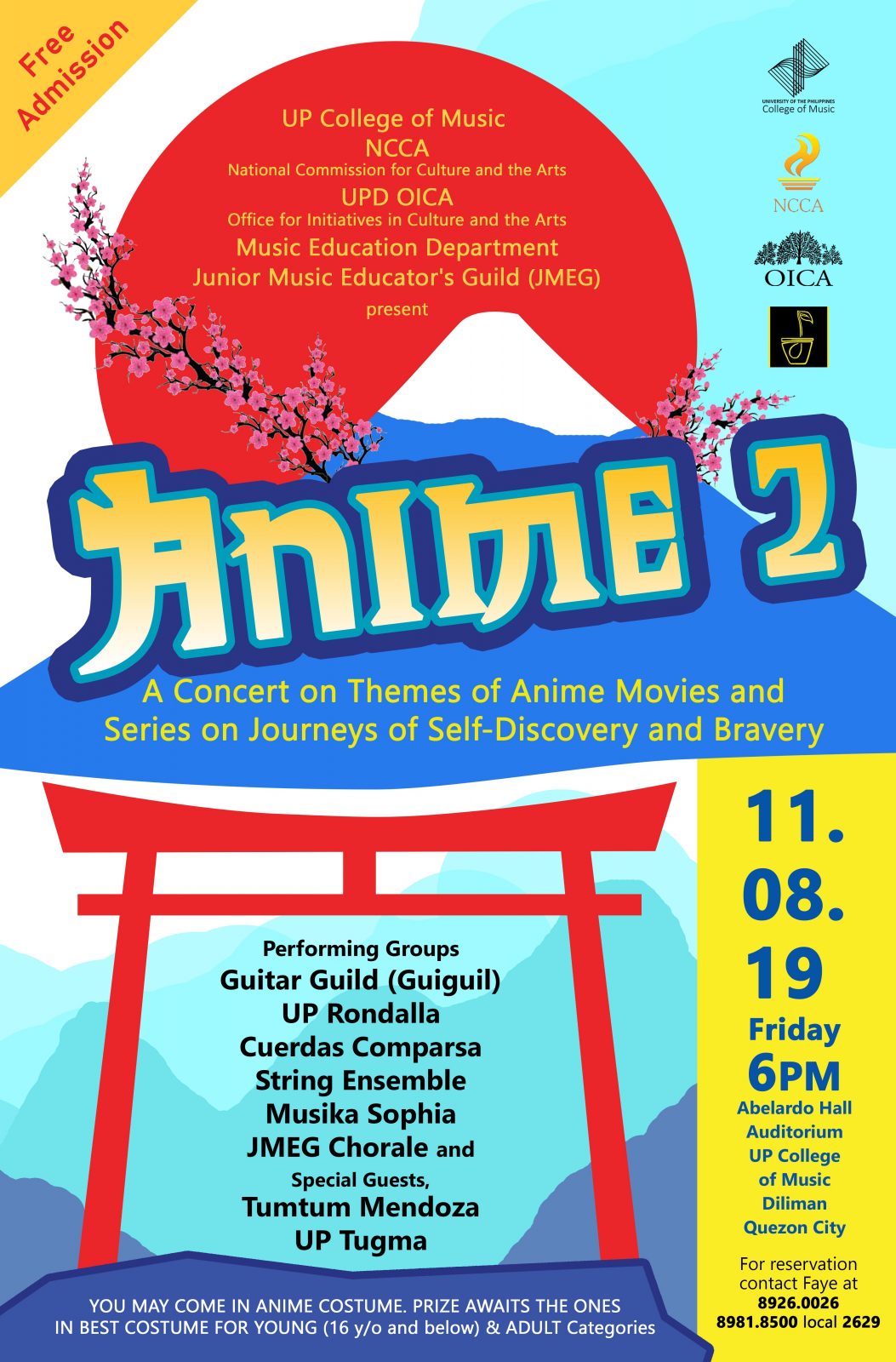 Anime 2
A concert promoting the value of "self" on themes of anime movies and series
UP College of Music – Abelardo Hall Auditorium
November 08, 2019 6:00 PM – 8:00 PM
Anime 2 is the part two concert of the successful Anime "To concert staged last March 09, 2018 at the Abelardo Hall Auditorium. Anime 2 will feature the music of anime movies and series on journeys of self-discovery and bravery – highlighting the value of 'self' through transcendence and resiliency deeply embedded in the musical themes of anime. The concert will feature the performing groups of the Music Education Department of the College (UP Guitar Guild (GuiGuil), UP Rondalla, Cuerdas Comparsa String Ensemble, Musika Sophia, JMEG Chorale) plus special guest, Thristan Mendoza. 
The concert is free and open to the public!
For more information, please contact the department at 8981-8500 local 2629, or Faye at 8926-0026 for ticket reservations.